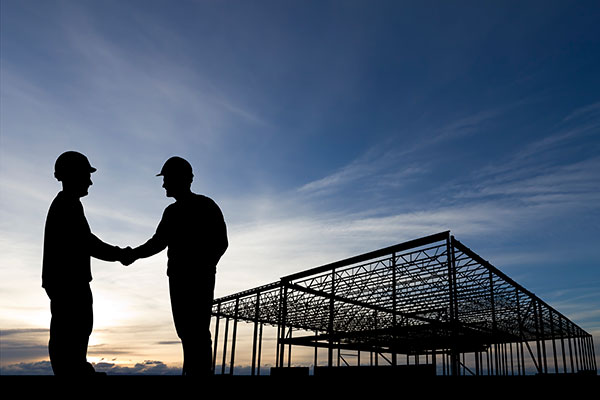 Levitt-Fuirst's construction practice has a long history of protecting contractors with high quality, competitive insurance products. In addition to standard insurance programs for your business, we established and continue to manage Safety Group 458, a Workers Compensation safety group with the New York State Fund created in 1951. Our Surety department is likewise devoted to being here when you need us, from bid bond to closeout.
Levitt-Fuirst has a wide range of insurance carrier relationships and insurance products to meet your company's needs.
Liability Insurance
We specialize in insuring contractors, and our entire staff understands the insurance-related requirements of the construction community.
We represent the leading insurance carriers for contractor liability insurance, including: CNA, Travelers, Hartford, Zurich, Chubb, St. Paul, Great American, and AIG.
We handle indemnity agreements, waivers, additional insured requirements, and other contractor insurance-related issues on a daily basis.

Listen in on Jason Schiciano's talk on Scaffold law and how it may affect you.
Workers Compensation Insurance
Levitt-Fuirst and The Builders Institute of Westchester co-manage Safety Group 458, which provides workers compensation insurance to nearly 1,000 building trade contractors throughout the state.
Certificates of Insurance
Levitt-Fuirst has a dedicated Certificate Department to service the most critical daily insurance-related need of the construction industry: Proof of Insurance certificates. We typically provide insurance certificates the same day of the request and have our computers connected directly to the State Fund for their certificates.
Automobile
Levitt-Fuirst provides automobile insurance policies for small and large company fleets consisting of cars, light-duty trucks and heavy duty trucks. We annually review you policies to recommend changes that can make the insurance more efficient.
Construction Equipment
Levitt-Fuirst provides equipment floaters to insure valuable construction equipment and special vehicles both at the shop and on the job site.
Builders Risk
Levitt-Fuirst issues builders risk policies in-house. Our clients include a homebuilder with over $120 Million in home sales per year and a $100 Million Florida Hotel under construction.
Surety and Bonding
Visit our Surety and Bonding page to learn more about this essential service.