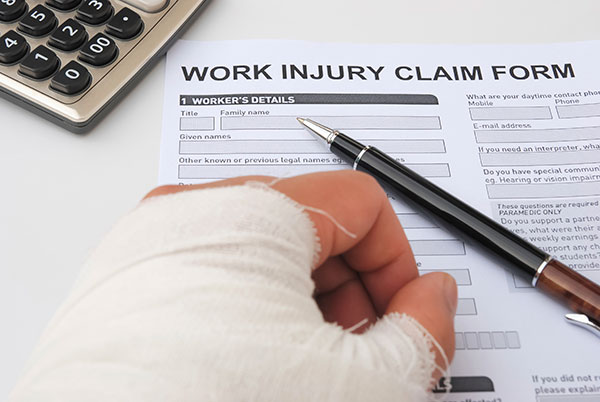 Protecting Your Priorities®
Safety Group 530 for Real Estate
In 1990, Levitt-Fuirst and the Reality Institute of Westchester created Safety Group 530, a program to help property managers control workers compensation costs. Safety Group 530 offers substantial discounts on real-estate related workers compensation costs by pooling the insurance needs for hundreds of properties in New York City and the surrounding counties.
A State Insurance Fund Safety Group is a cost-plus plan of Workers' Compensation Insurance producing low cost non-profit coverage for groups of employers with similar operational hazards.
A principal objective of a Safety Group is to prevent or reduce industrial accidents. As an incentive to Group members to practice safety, the State Fund, after deducting certain expense charges and the cost of the Group's own claims cases from the aggregate premium, returns the balance of the premium to the Group account. Hence, every dollar saved by a prevented accident is a WHOLE dollar returned to the Group.
Members will benefit by savings in the form of advance discounts and dividends. The Group prudently reserves part of its savings in an interest earning Contingent Balance (surplus) account.
Safety conscious employers are additionally rewarded with uninjured employees and uninterrupted production and lower experience modifications.
Each Group member is issued a separate policy. It is non-assessable and it provides the employer with a complete release from all of his liability under the Workers' Compensation Law.
Unlike Group Self Insurance Trusts, there is no joint & several liability in a State Fund Safety
Group. The basic rates applicable to each policy are modified by any Experience Rating to which the assured may be entitled on the basis of the risk's own previous claims experience. Members, therefore, enjoy the benefits of individual and group coverage's combined with the advantage of guaranteed cost coverage.
The privilege of establishing and maintaining Safety Groups are extended by the State Fund to only qualified Groups. A principal requirement is the ability to implement accident prevention programs and to supplement State Fund claims handling activities. For practical purposes, these and other required functions are best provided by a Group Manager who maintains a staff of safety, claims and underwriting specialists.
SAFETY GROUP 530:
Workers Compensation Insurance for Residential and Commercial Real Estate Businesses
Our History:
Since 1990, Safety Group 530 has consistently saved property managers and owners money on their Workers Compensation insurance. The Group represents nearly 700 policies with strong safety records, and obtains discounts off the New York State workers compensation rates. The Group has also provided dividend checks to each policy holder every year since 1992. During the last 12 years, the dividend has averaged 20%. The combination of rate discount and dividend easily justifies the 10% service fee and the required Building and Realty Institute membership. The Group purchases reinsurance to reduce the impact of large claims on Group financial performance and to maintain the ability to provide rate discounts and dividends each year. In addition, the Group has amassed a $10,000,000 contingency reserve fund to absorb large claims and losses. Importantly, when you are in a safety group, there is no possibility of additional charges or assessments. You never have to sign a contract holding you jointly and severally liable for the finances of the group, as is the case with some other workers compensation programs.
Who is eligible?
Businesses that manage cooperatives, condominiums, apartment houses, office buildings, shopping centers, etc. are eligible for Safety Group 530, provided they have a good workers compensation safety history and a governing class code of 9026 or 9028.
How do I find out if my company is eligible to join Safety Group 530?
Contact Michael McLaughlin at 914-457-4270 or mmclaughlin@levittfuirst.com.
Dividend History:
The Group has saved companies up to 43% on workers compensation premiums as a result of a 20% Advance Policy Discount and an annual dividend.
| Year | Discount | + | Dividend | = | Savings |
| --- | --- | --- | --- | --- | --- |
| 2022-2023 | 25% | | | | TBD |
| 2021-2022 | 20% | | | | TBD |
| 2020-2021 | 20% | + | 25% | = | 45% |
| 2019-2020 | 20% | + | 25% | = | 45% |
| 2018-2019 | 20% | + | 23% | = | 43% |
| 2017-2018 | 20% | + | 23% | = | 43% |
| 2016-2017 | 20% | + | 20% | = | 40% |
| 2015-2016 | 20% | + | 20% | = | 40% |
Who handles claims?
Intially, claims should be reported to the Group's claims department by calling us at 914-457-4239. We assist the employer with submitting required forms and insures that the claim is properly reported. We contact the injured employee to learn more about the claim and determine whether there were pre-existing conditions or other factors that could reduce the cost of the claim to the employer. We also call the medical provider to confirm correct costs are being charged to the claim.
What about small claims?
Employers are not required to inform their insurance carrier about minor injuries to workers on the job, as long as the claim is properly documented from the beginning. Employers can pay the costs associated with minor job-related injuries directly. If the injury ultimately requires more costly care, the claim can be submitted to workers compensation at a future date. Direct payment of small claims by the employer helps to improve the employer's experience modification, which helps reduce workers compensation premium costs. Frequent reported claims are more damaging to an experience modification than a single severe claim.
For claim information:
Contact Donna Premuto at 914-457-4239 or dpremuto@levittfuirst.com.
Audits?
Most members of Safety Group 530 will complete their own audits in the form of a report. Some members will have audit personal from the State Fund come to your office to complete an audit. Good payroll records are the key to a smooth audit. Make sure that all your contractors carry a statutory New York State workers' compensation policy. If you are unsure, please contact us at 914-457-4200 or click the following link to visit the Workers' Compensation Board's website to verify their coverage: http://www.wcb.ny.gov/icpocinq/icpocdisclaimer.jsp.