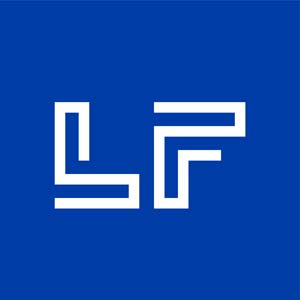 Protecting Your Priorities®
Levitt-Fuirst was founded in 1969 by V. David Levitt (1936 – 2006) and Alan J. Fuirst (Retired), two law school friends. David and Alan each joined their fathers' respective insurance businesses following graduation from NYU Law School. In 1969, they combined their offices and formed Levitt-Fuirst Associates, Ltd. in Mt. Vernon, NY.
The Levitt and Fuirst families grew our firm into one of New York's most respected middle market independent insurance agencies. Our clients now range from large worldwide manufacturers to local businesses, each with their own unique insurance needs.
Early growth of Levitt-Fuirst was fueled by the success of our workers compensation safety group for building contractors. Working closely with the construction unions, David Levitt's father Victor teamed-up with the Builders Institute of Westchester in 1951 to create Safety Group 458 with the State Insurance Fund. Many contractors throughout the region learned about this unique program, and today it insures over 900 entities. Extending well beyond workers compensation, we specialize in meeting all of the insurance needs for the contracting community. We are board members and insurance advisors to the Builders Institute of Westchester, and also supports the Building Contractors Association of Westchester.
In addition to Safety Group 458, Levitt-Fuirst developed a workers compensation Safety Group for the real estate industry in 1990. They combined this new Safety Group with a strong, competitive offering of real estate-focused insurance programs to serve apartments, co-ops, condominiums, and commercial buildings. We have become a leading insurance agency for the tri-state real estate markets, and are currently the insurance advisor to the Realty Institute of Westchester.
a new generation
In the early 1990's, a new generation of management took the reigns of our firm. Ken Fuirst and Darryl Friedricks joined the firm, and were followed by Jason Schiciano and Anthony Basciano.  Ken and Jason are now the acting co-presidents of the agency, and continue to be directly accessible by our clients.  With Darryl and Anthony working to broaden the reach of Levitt-Fuirst, we have more than quadrupled the premium volume of the agency, becoming one of the tri-state regions largest independent insurance agencies.  In addition to the Construction and Real Estate departments, the Business Market Segment was created to meet the needs of a broader insurance clientele, and National Accounts was created to navigate the complex interstate and international insurance needs of our larger manufacturing and investment clients.
Though we have always focused on the commercial insurance market, we also developed a significant specialty in insuring the personal assets of high net worth individuals, families and Family Offices, and have become one of the leading insurance brokers in this field. Accountants and lawyers regularly refer business to our Personal Insurance department because of the unique services we provide our clients.  Our growth in this market required strong relations with the leading insurance carriers in this market, including ACE, AIG, Chubb and Fireman's Fund, and we are honored to be a key partner with Chubb, being awarded their Cornerstone partnership status
Expanding Our Team
In order to support our expanding customer base, we have assembled a highly experienced, energetic, and reliable customer service team.  Our staff is taught to understand the importance of personal service and attention-to-detail, no matter the size of the client, ensuring that our your needs are the focus of our efforts. Our goal is to address your risk management needs and issues promptly, pleasantly, and thoroughly, so that you can address other important areas of your personal and business life.
In addition to the outstanding staff, our firm's excellent organic growth has been made possible by continuous improvements in systems and technology.  Streamlined processes and investment in the latest insurance industry technologies allow our staff to maximize service capabilities to each of our valued customers. Weekly customer service meetings insure that all of our departments are aware of the status and current needs of each policy-holder, and gives management direct involvement in the servicing of our clients..
The insurance industry has been subjected to volatile conditions during the last few years; however, we remain secure and stable with dedicated employees, technological innovation, and steady leadership, providing a broad array of insurance products to our diverse group of loyal customers. We have been guides and advisors for our clients for nearly 50 years, and we plan to continue to support you for 50 more (and counting).