Levitt-Fuirst and Habitat for Humanity: Helping to Rebuild Yonkers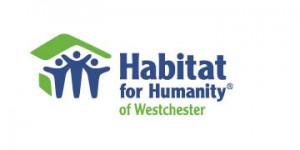 For close to half of our 44 year history, Levitt-Fuirst has been headquartered in Yonkers, New York. In 2013, we decided to give back to the community that has given us many of our dedicated employees. Levitt-Fuirst made both a financial and a volunteering commitment to Habitat for Humanity, teaming up to build a home in Yonkers for a military veteran's family. When we met the two veterans whose family will be benefiting from this gesture, and it once again justified all the hard work Levitt-Fuirst and the many corporate sponsors offered to this cause. In the summer of 2014, we again teamed up with Habitat for Humanity to complete the house we started, and worked on a second house for another deserving military family.
We encourage you to learn more about this great organization, and to consider a donation that will assist a deserving, hardworking family with their dream homeownership opportunity.
Donate
If you would like to make a financial donation to Habitat for Humanity, assisting on worthy projects for deserving families, please click one of the PayPal donation link below. Note that the sponsors listed have donated $1000 or more, co-sponsoring one of Levitt-Fuirst's dedicated building days.