by O. Ritter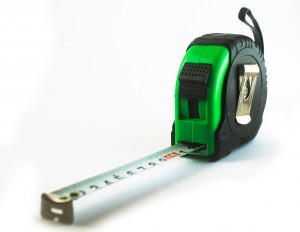 Are you thinking of having some work done on your home? It is important to take steps to protect yourself in case there is an accident caused by a contractor. Before you hire a contractor these are the questions you need to ask. How many projects have you done in the past? Will my project require a permit? What types of insurance do you carry? These are all important questions because you want to make sure that A) The contractor can do the job correctly B) you have legal and legit requirements for the job, and last but not least C) you want to make sure you are protected in case something goes wrong on the job.
Here are the four basic factors you should know before getting started.
How big is the job?
What are the risks?
How can I protect myself?
How vital is it to have a Workers Compensation policy?
How big is the Job?
Know how big the job is. This is a very important factor to know because it will allow you to make the necessary decisions on who you should hire (i.e. an architect, a contractor, a contractor and work crew). Well, keep in mind the bigger the job, the higher the risk. As briefly mentioned above, if you're having a bigger job done on your home, you will need to hire an architect. Architects are professionally trained to create the blueprints necessary for larger jobs, and may be required to obtain permits. They should be licensed, as should your contractor. For smaller jobs, you may be able to skip this step and move right on to the construction.
What are the risks?
If something were to go wrong while a contractor is on the job, and the insurance provided is not adequate to cover the claims, there is risk of being sued (by an injured worker), and you may have to rely on your homeowners insurance to cover the damages. This is not something you want to do and I'll explain why in just a moment.
First, before hiring a contractor or beginning a remodeling project on your property, check with your broker on your homeowners policy for specifics regarding your coverage. Your liability insurance will protect those uninsured, injured workers on your property, as well as any uncovered damages that occur -BUT – you don't want that claim and ensuing premium increases! Still, for large jobs, you may want to contact your broker and see about getting additional coverage, such as an umbrella policy which protects your existing personal assets and future personal assets against the cost of losing a lawsuit on your property. It's always in your best interest to be better prepared in case of any emergencies. That starts with making sure you hire a contractor or architect that has the proper insurance. So before hire, check their certificate of insurance
How can I protect myself?
Most states require having a permit before performing any work on a home or building so keep this in mind before you hire to get the job completed. Also you want to make sure there's a written contract; what the contractor will or won't do, the contractor's obligation to get all necessary permits, and the estimated start date etc… These documents are essential, and will help you in the long run if things get out of hand. Make sure the contractor has at least $1,000,000 in General Liability Coverage, and for exceeding risky or especially large jobs, an umbrella bringing that up to $5,000,000 may be recommended. Ask the contractor to name you as an "Additional Insured", which will allow their insurance to pay for legal costs in the event of the claim. If subcontractors are being utilized by your contractor, their insurance should also be scrutinized – and don't forget the Workers Compensation!
How vital is a Workers Compensation policy?
Workers Compensation is insurance that provides cash benefits and/or medical care for workers who are injured while on a job. When hiring a contractor, your home is the jobsite. Proof of Workers Compensation is essential when hiring a contractor that will be bringing workers on site! If someone were to get hurt, you don't want to be the one in line to pay. Again, this goes for any subcontractors as well.
I sure hope this information was helpful to you in making the right decisions when hiring or looking for someone to do work on your home. Remember the four categories: how big is the job, what are the risks, how you can protect yourself, and the importance of Workers Compensation. This will be helpful to you in the long run, and will keep you protected during and after a construction project.